Challenge:
Jay Ajayi team wanted to establish an online presence for fans. Jay wanted a place where his fans could call home, keep up with him and his upcoming events and introduce his foundation.
Solution:
CK Creative Studio designed a digital space as well as created a modern brand identity. Cimone Key recommended a strong brand to go with Jay's newly developed website which included a history page with career stats and background upbringing, a calendar to show all of the upcoming events, a foundation page which showed what the foundation was all about including a donation page. CK also included a news section so fans can keep up with Jay.
In 2018, Jay Ajayi was a running back for the Philadelphia Eagles, the Super Bowl LII Winners.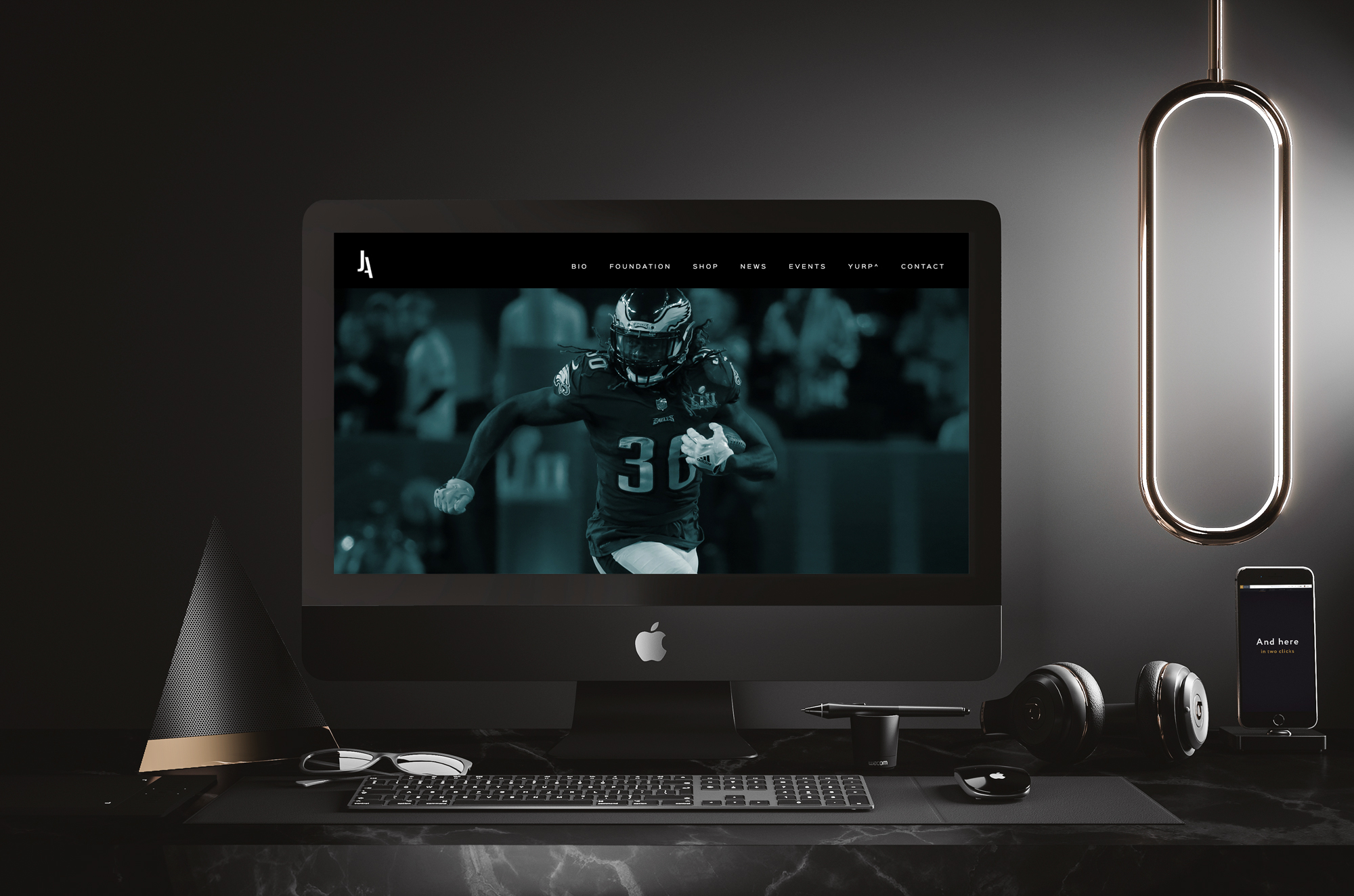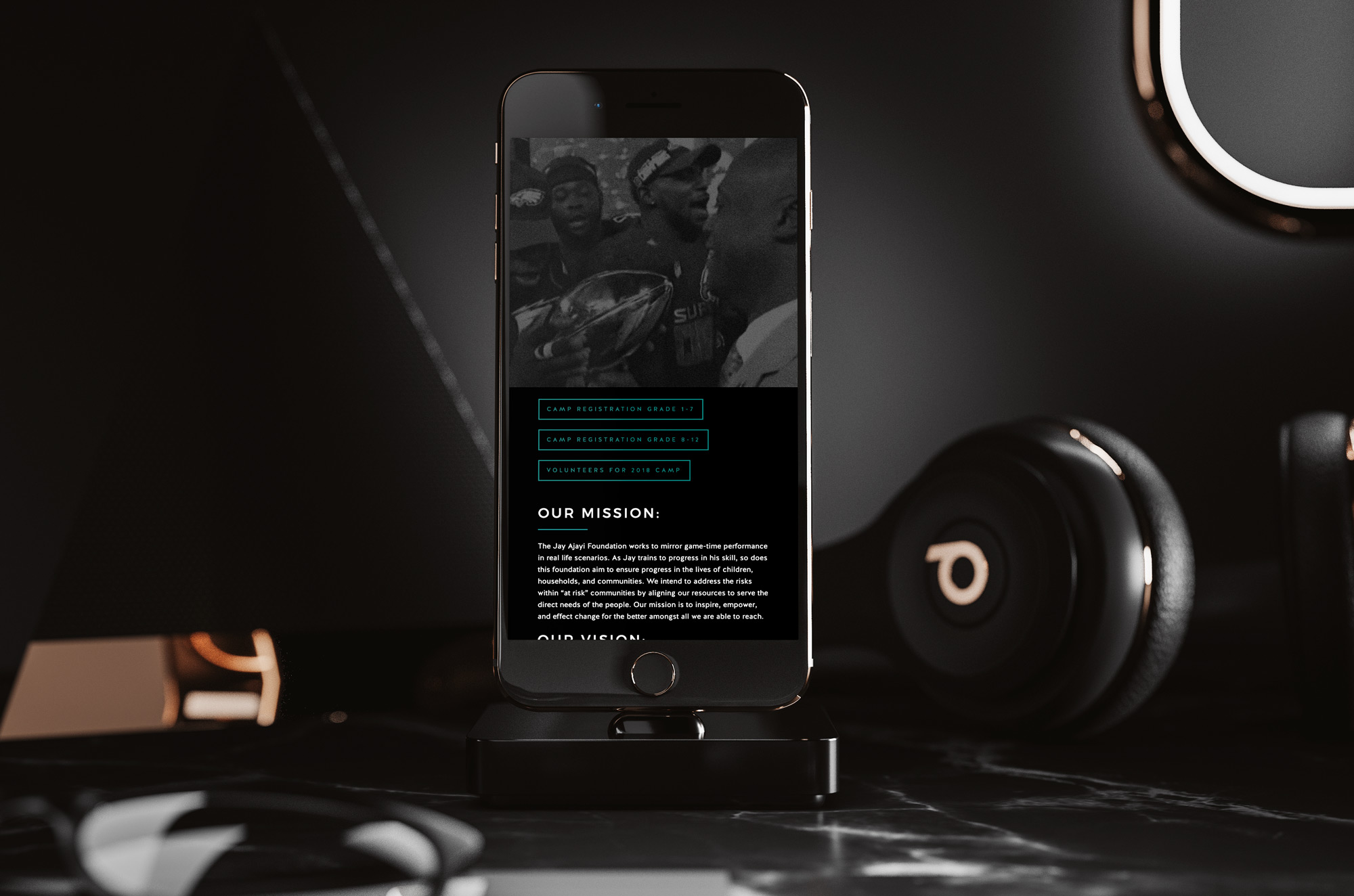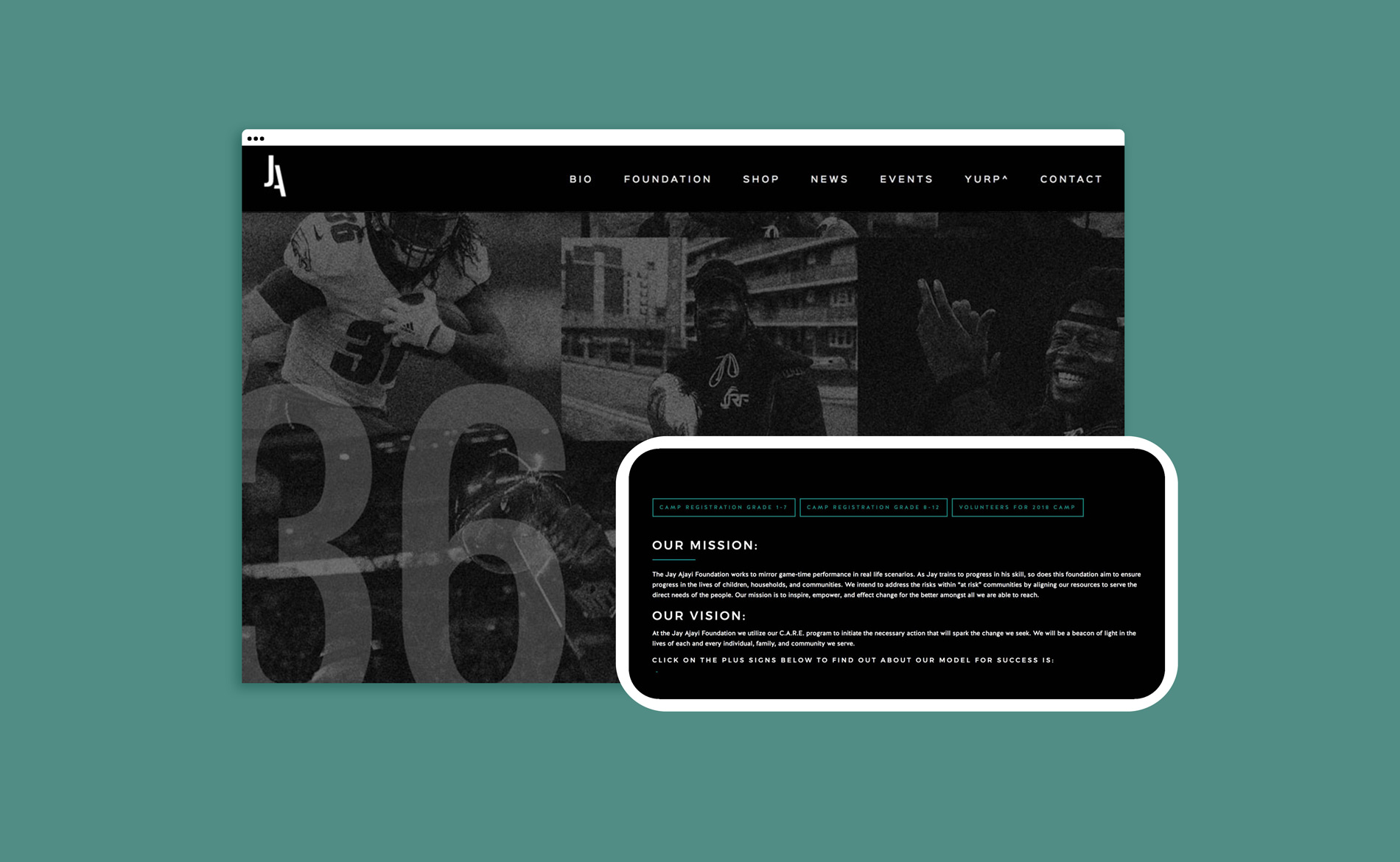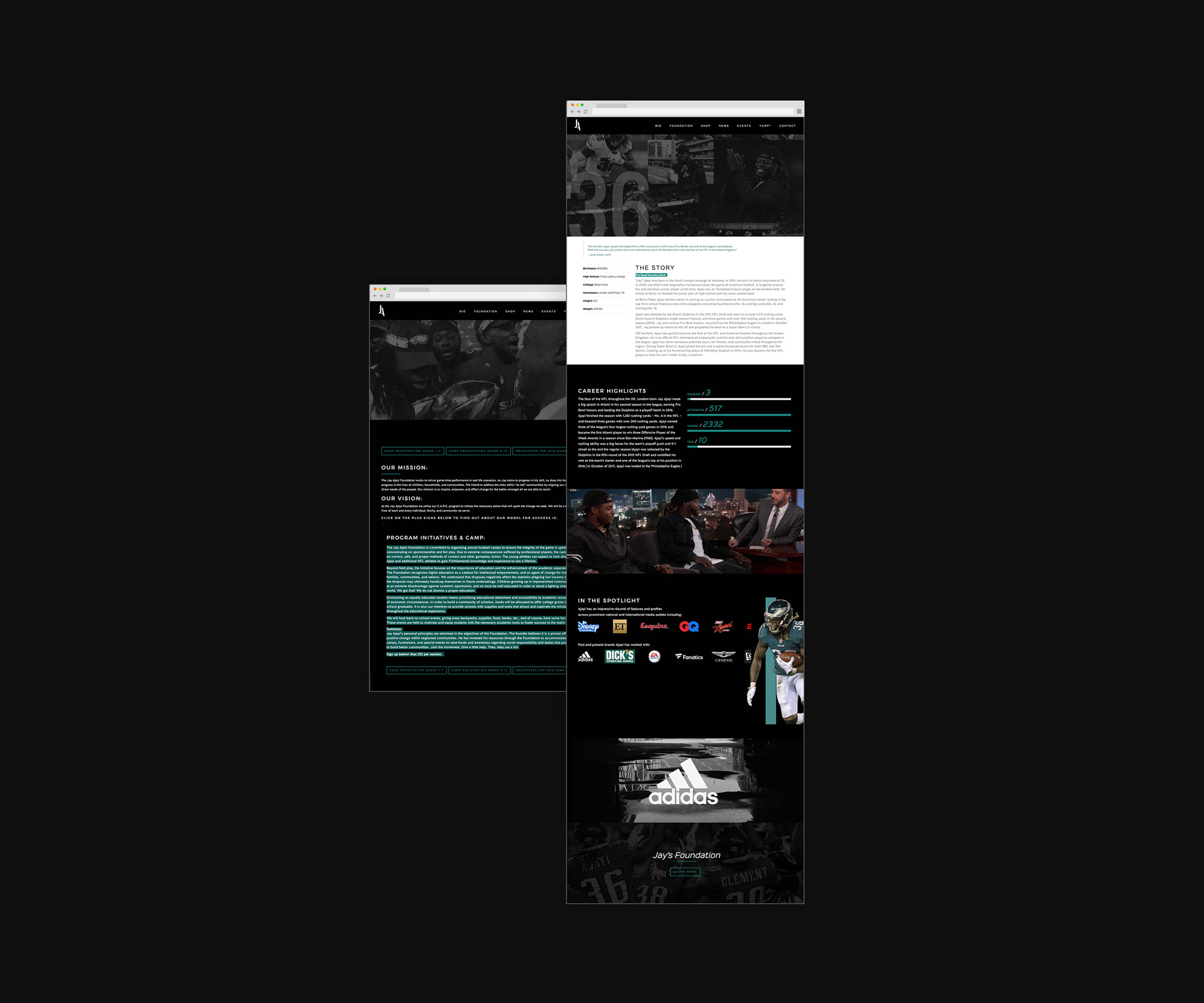 "Everyone else has opinions on what I can do and if I'm worthy enough, and I know how good I am. I know how great I can be."