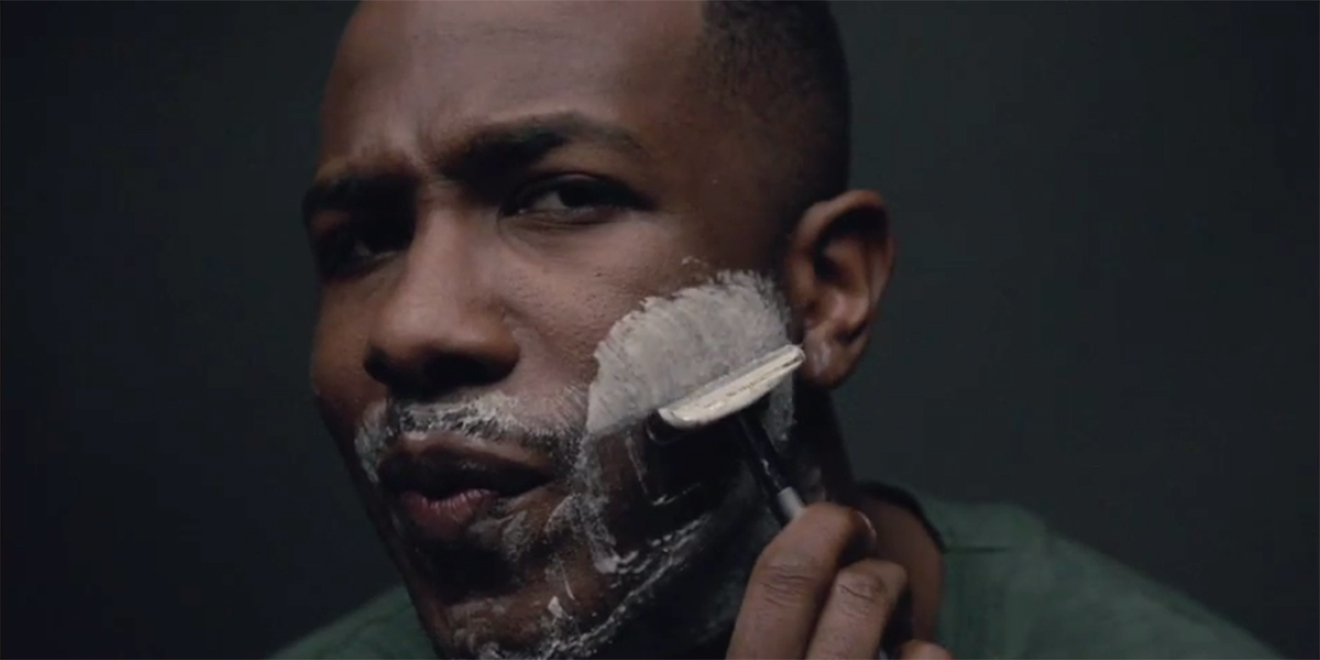 Tristan Walker has one question for consumers: "Have you ever seen a black man shave?"
As founder and CEO of Walker and Company Brands, which includes men's shaving brand Bevel, Walker has long felt that men of color—and their specific challenges—are omitted from the mainstream discussions around personal grooming.
Bevel Mirrors, a new campaign for the ecommerce brand, seeks to start correcting the imbalance by featuring 10 videos of customers sharing their stories about shaving, coming of age and the obstacles to personal expression—all while in the vulnerable and intimate situation of shaving themselves on camera.
"The fact that I'm 33 years old now, and in my entire life I have not seen anyone like me shave—it's a problem," Walker said. "We wanted to completely fix that problem and include an important group of folks that want to shave with the confidence that they need to go on with their daily lives with a cleanly shaven face, and that really started Bevel Mirrors."
Bevel: Mirrors
The campaign started April 11, with new episodes premiering on Tuesdays and Fridays on YouTube, Facebook, Instagram, Twitter, direct emails and the 
Bevel Code Blog.
 The creative was done by Walker and Company and director 
Jason Harper.
The videos, which highlight real Bevel customers, include notable people such as model Broderick Hunter, actor Michael Oloyede and even entrepreneur Walker himself.
Additional content, such as more information about the people behind the videos or commentary that didn't make it into the edited videos, will also go live as the campaign continues. The point of staggering the release of each video, Walker says, is for consumers to have the chance to talk about each story and reflect on it, without being inundated with too much content.
"These 10 stories are not the last," Walker said. "This is some storytelling we want to continue in perpetuity because it matters for people to hear these stories, and companies need to understand why this consumer is important and why the problems we are trying to solve are just as important."
Walker reflects that so far, the response has been overwhelmingly positive and supportive.
"I think a lot of people are excited because of the fact that there's so little representation on screen for things as simple as this," Walker said. "Folks really appreciate the authenticity and the fact that it comes from customers."
Bevel, which started out of Walker's own frustrations with shaving as a man of color, is set to launch a number of new products in the next six to nine months, as well as possibly getting involved in other categories. Walker wants the company to grow from being the first shaving system for men of color into being the No. 1 grooming brand for men of color worldwide.
Most importantly, Walker hopes the campaign and Bevel wake up other CPG companies who are ignoring this market.
"Bevel was really started to treat folks like first-class citizens again," Walker said. "I wanted to show folks the vulnerability that I have for our customers too. We care very much about authenticity at our core, so for me to identify with our customers was meaningful, primarily because I'm a customer myself."