Grace Hopper Conference is a highly-immersive four-day women in tech event fusing high-touch physical and digital experiences unlike anything seen before. In collaboration with the Amazon Diversity team, Cimone Key Creative Studio designed the visual identity for the recruiting both as well as the Black Women in Tech Reception event, creating a wide variety of different illustration assets showcasing historical women who changed Tech. The artwork was used for the event branding and decoration, swag, gifting, printing and custom event stickers.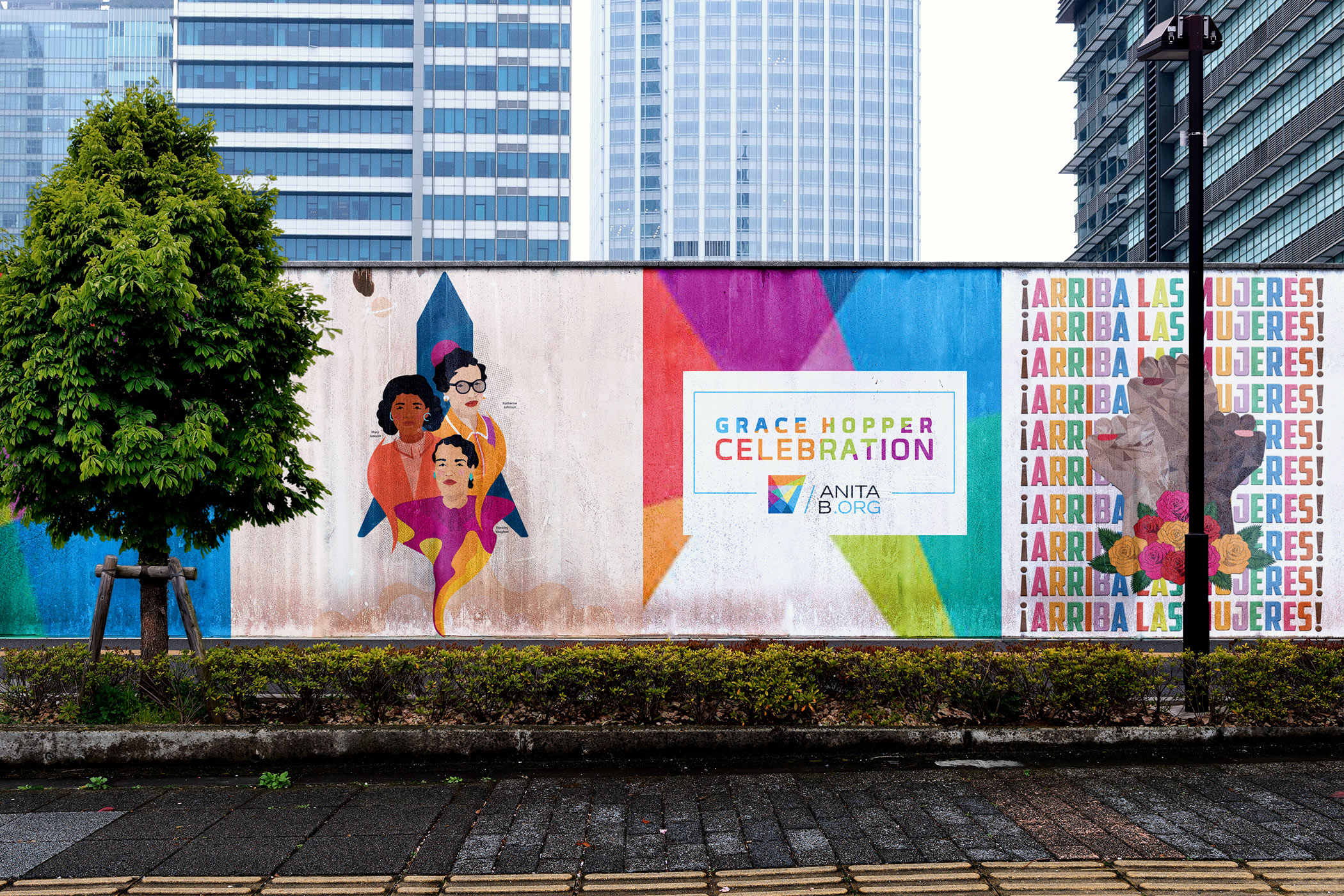 Grace Hopper Celebration is the world's largest gathering of women technologists. It is produced by AnitaB.org and presented in partnership with ACM in Orlando, FL.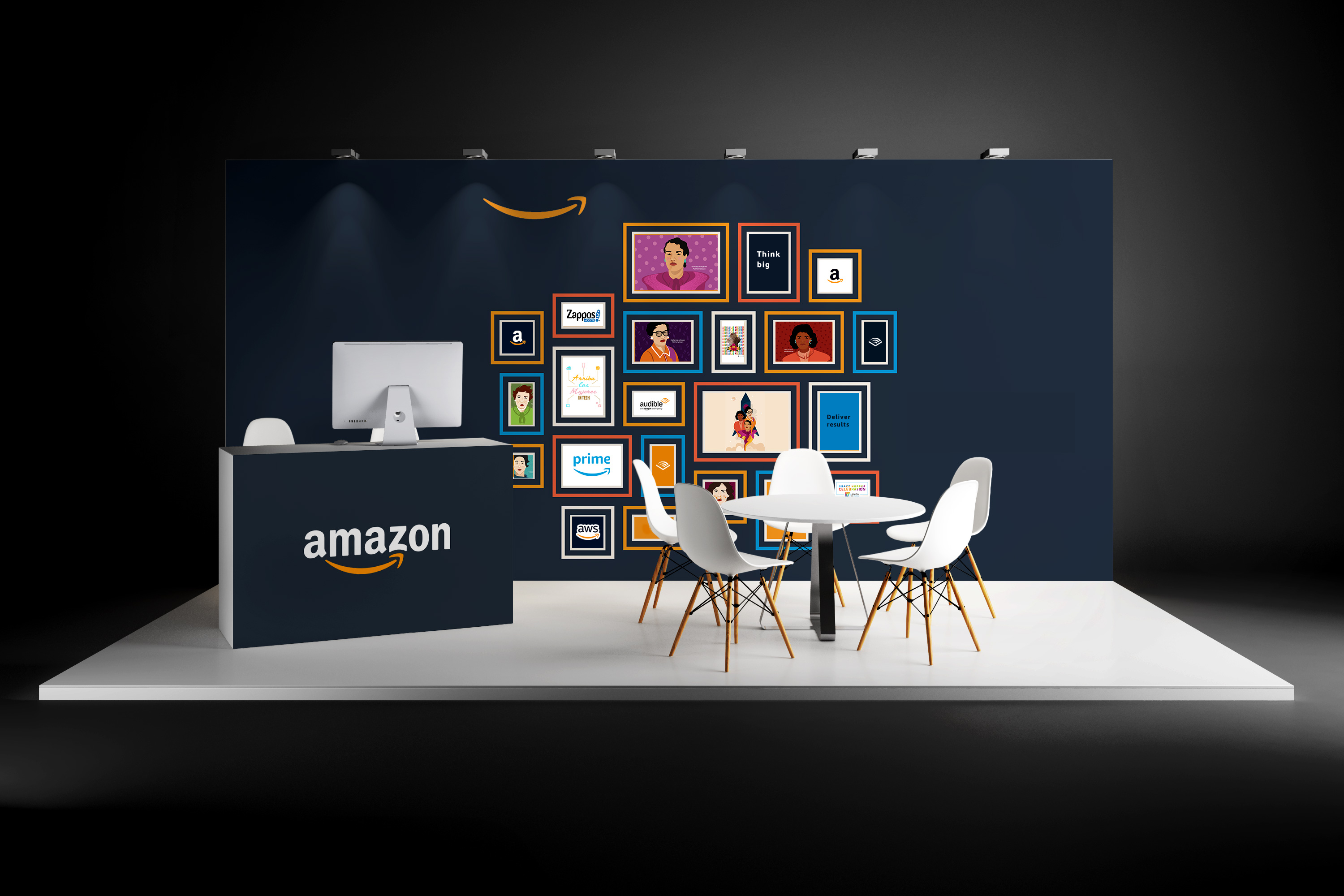 Black Women In Tech Reception gifts sponsored by Amazon in collaboration with CK Creative Studio and www.moo.com
Amazon paid tribute to the "Hidden Figures" from Nasa during the Black Women In Tech Reception at GHC 19.
Behind the curtains of the Langley Memorial Aeronautical Laboratory in Hampton, Virginia sat Mary Jackson, Katherine Johnson and Dorothy Vaughan, three black women mathematicians who quietly helped America dominate aeronautics, space research and computer technology. Yet, Hidden Figures only scratched the surface of their great achievements.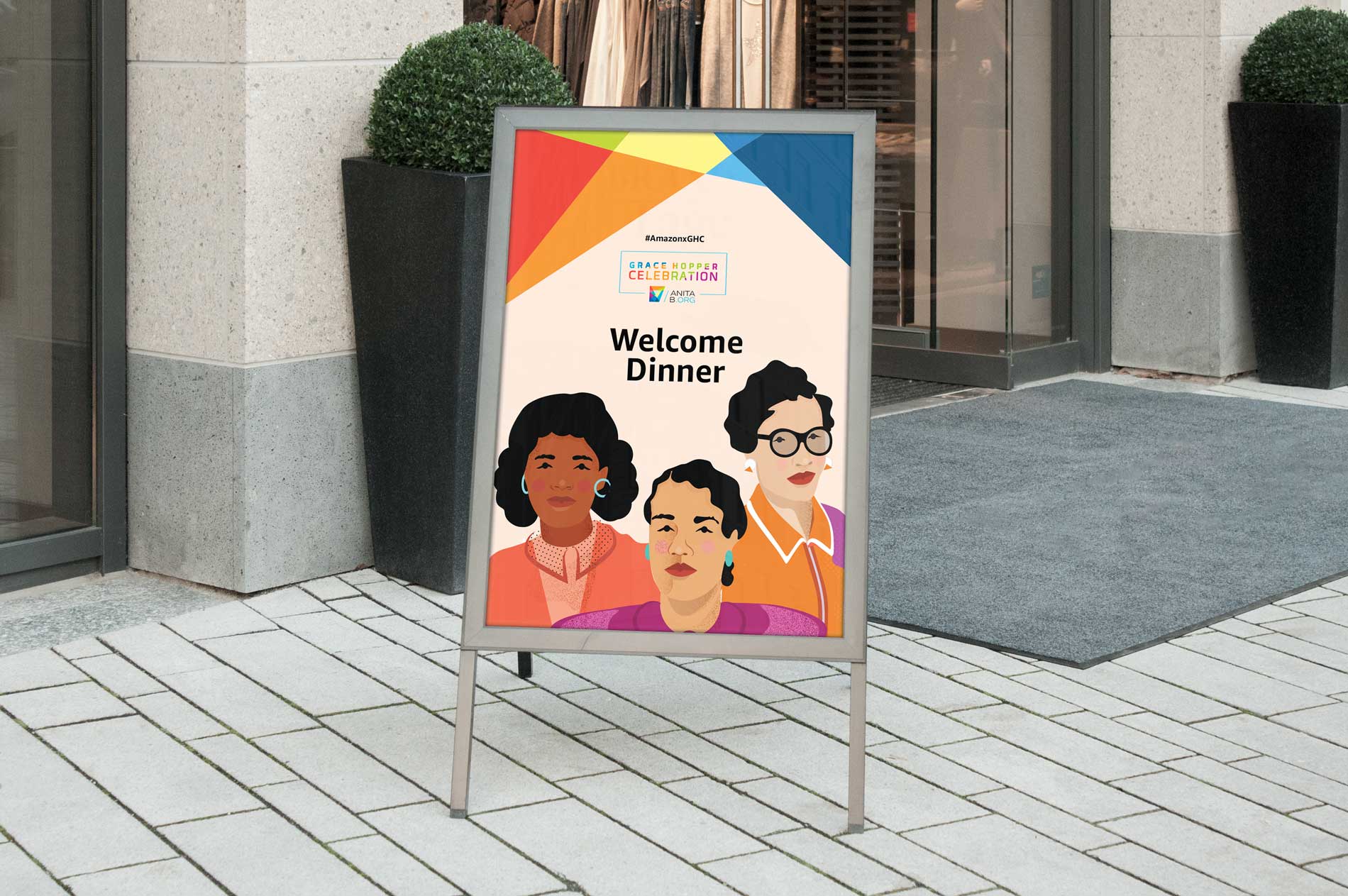 Grace Hopper Celebration Event Space